Il potenziale di iProd per la vostra azienda
+15%
Aumento efficienza produttiva
3.6MLN
Products in the Marketplace
What makes us stand out
Facets
Integrated IoT Marketplace
iProd offers to all companies operating in manufacturing, distribution and sale of professional materials, an integrated and innovative IoT marketplace to simplify customer relationships and find new ones.
In every research, planning and purchasing activity, the hundreds of companies that use iProd have always suggested the best products and suppliers of the Marketplace, together with the usual ones, to achieve maximum production efficiency in terms of price, lead time and service
Machine Customer
Delegate to the machine the automatic purchase of its production needs, based on the production plans assigned to the asset and controlled by the iProd platform, when it is equipped with an electronic system such as a PLC, CNC or digital sensors and interconnected to the IoT Tablet.
Save time and money in the ordinary and extraordinary supply of raw materials, accessories, spare parts, consumables and services.
iProd IoT Tablet
Thanks to the tablet you can automatically manage: Part-Program, piece counter, production phases and other functions of the iProd platform in the work floor by the machine, saving time and money.
It allows you to collect data from the machine that will be processed in the iProd platform, without having to add them manually.
iProd Sync
Synchronize for free in iProd Cloud all your data from the main business management systems such as Zucchetti, 2BizBox or databases (eg: MySQL, Microsoft SQL Server or CSV).
iProd Sync automatically imports data on products, contacts and inventories that will be synchronized in a few minutes.
Who chose us
Who chose us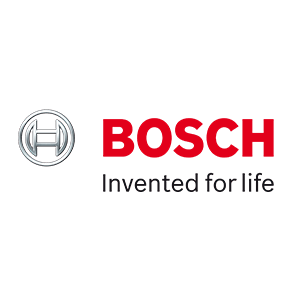 Bosch-VHIT
General Manager
By adding iProd to our prototype department we have increased our OEE by 15% in a few months by increasing production volumes. Remarkable for those who already started with excellent foundations like us.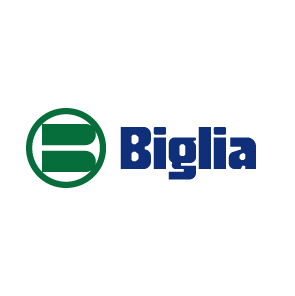 For some months now we have included the native connection of our CNC lathes to the iProd platform through the "IoT Tablet" option and our customers thank us for providing both increased productivity and access to 4.0 tax incentives!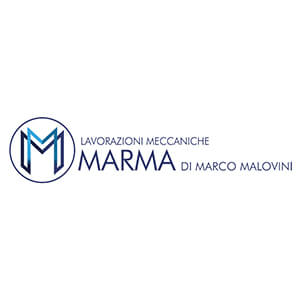 By integrating iProd with the company management system, we have automated the transition from customers to planning resources in the workshop, eliminating a costly activity, which required continuous checks on the progress of the work in progress. Now, the automatic assignment of Orders to work orders and machinery, with phases and tooling (our Tecnopedia) historicized and recoverable in real time from the iProd MOP platform, allows us to evaluate times and costs more precisely and make the our work more and more efficient!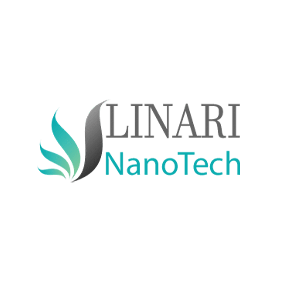 Linari Nanotech
Project Manager
We use iProd to manage the entire production cycle of our nanomaterial electrospinning systems by managing and monitoring both internal and especially external activities along a complex supply chain. Irreplaceable!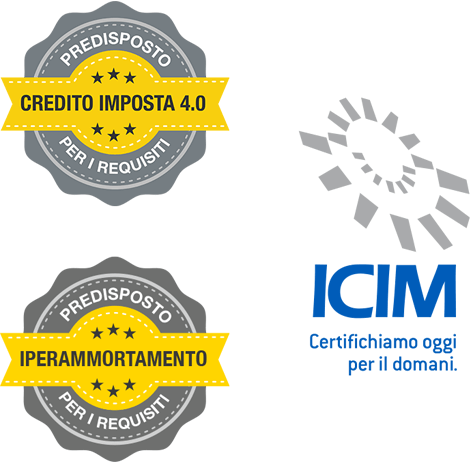 Transition Plan 4.0 and Tax Credit
Recover up to 50% of your investments in machines, devices, equipment and software for the technological and digital transition of your business.
iProd solution is designed to obtain the 2017-2025 tax Credit benefits for 4.0 investments, thanks to the bidirectional interconnection between machines and devices. We can support you during the 4.0 certification process also thanks to the iProd agreement with ICIM, the leading certification body in Italy.
Contact us for a free consultation.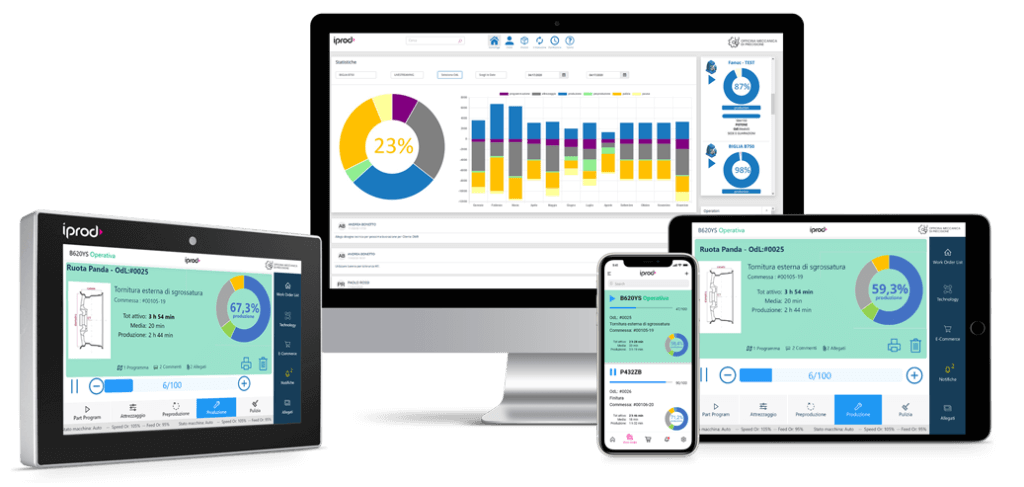 Are you looking for specific answers?
You can find them in our Knowledge Base or contact us to learn more